When she was a kitten, Charlie's family adopted her from a friend who has a farm near their home. Charlie was always a very mischievous kitten, and even now that she's older, she still seems to love getting into a little trouble.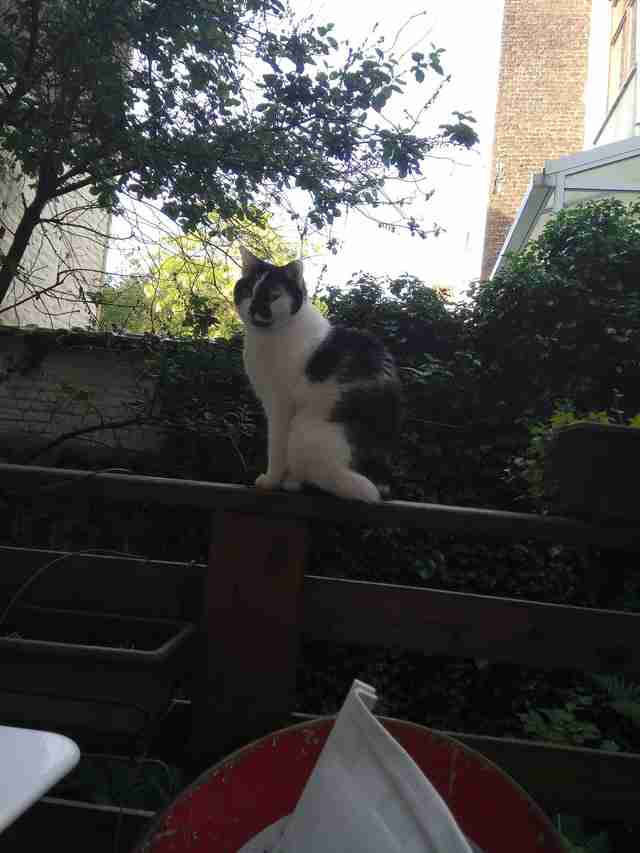 Ulysse Thieffry
"She hides every small object she can put her paws on," Ulysse Thieffry, Charlie's dad, told The Dodo. "You have to be careful at leaving any human food out; even though Charlie knows tables and kitchen counters are off-limits, she tries her luck to satisfy her greed for cheese, butter, pastry and meat."
Usually, Charlie's mischief is contained inside the house — until one day, she noticed that the bathroom window opens directly out onto the roof.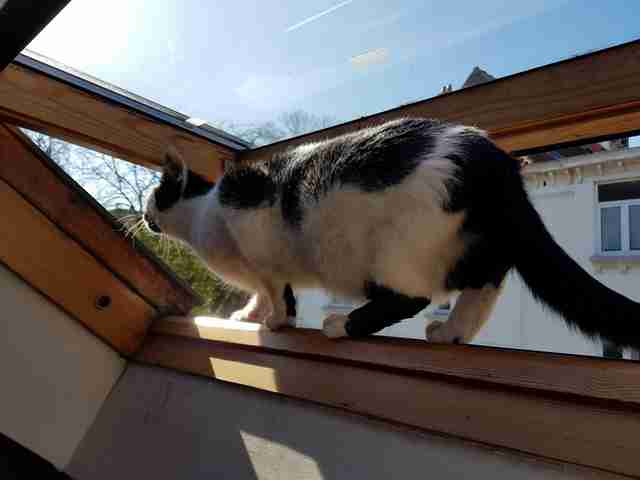 Ulysse Thieffry
Now, whenever someone in the house takes a shower and opens the window to let the steam out, Charlie is waiting, and climbs out onto the roof to hang out and play for a bit.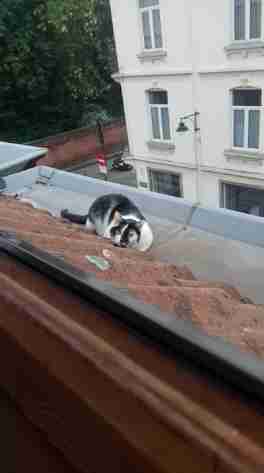 Ulysse Thieffry
"Charlie quickly discovered the roof as a new play space," Thieffry said. "I don't like her being out on the roof, though, and whenever my shower is done I spend two minutes getting her back inside. Even when she's at arm's reach, grabbing her is a pain because she hates it and will hang on to anything and growl, even ambush my feet when I get out of the bathroom in retaliation."
Since Charlie loves the roof so much and is very reluctant to come back inside, it can be a pain trying to grab her and pull her back in — until her dad came up with the best idea.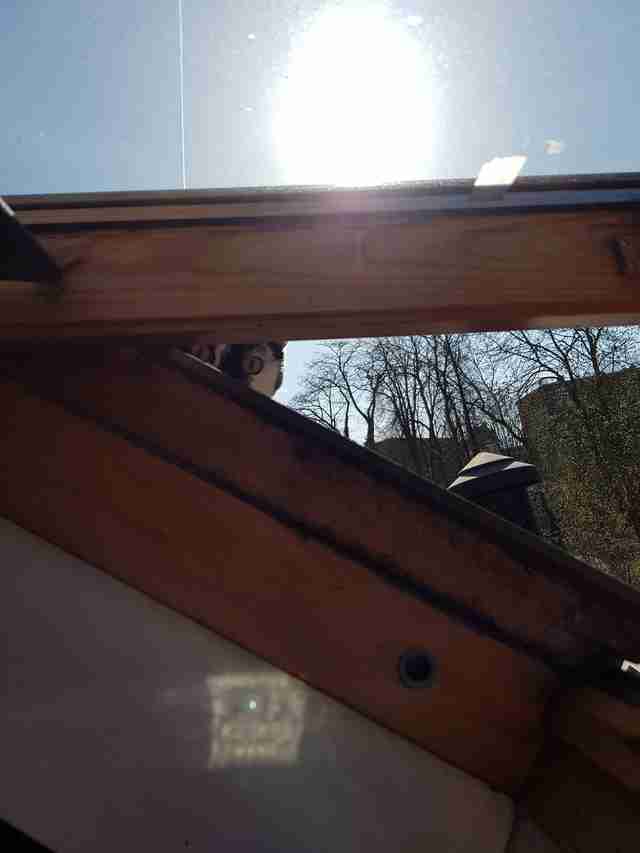 Ulysse Thieffry
Instead of trying to grab Charlie, he began tricking her into coming back inside by playing a game of hide-and-seek.
"One time she was too far to grab and then I realized that she would cooperate a lot more if it was a playful thing," Thieffry said. "I would make some scratching noise with my hand until it got her attention, then slowly get out of her sight. She's crazy for playful hunting and she's back to the ledge in no time."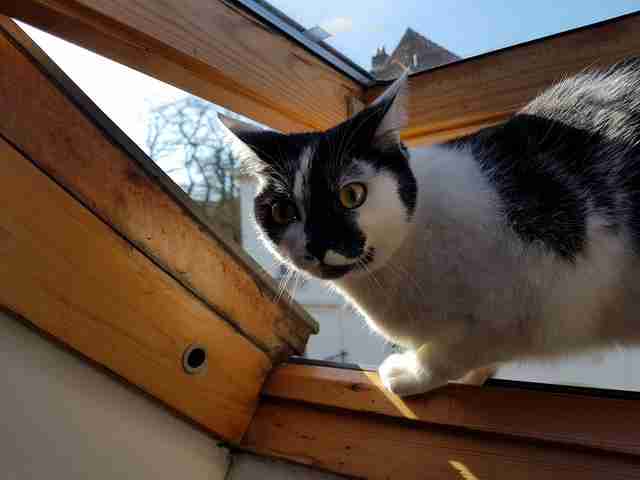 Ulysse Thieffry
Charlie absolutely cannot resist a good game of hide-and-seek, so whenever she's on the roof, her dad is able to lure her back inside as soon as a new game has commenced. As soon as he's out of sight …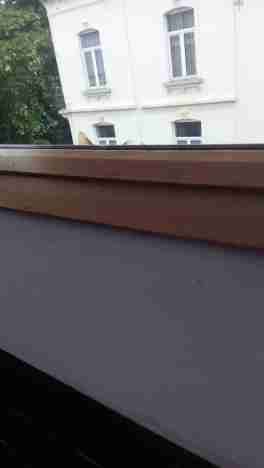 Ulysse Thieffry
… she's back at the window, eager to find him and prove her amazing seeking abilities.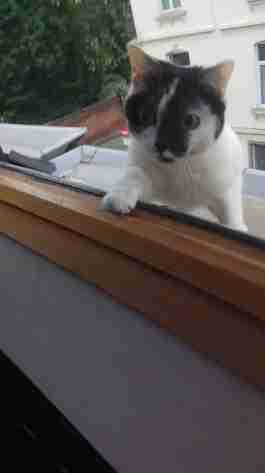 Ulysse Thieffry